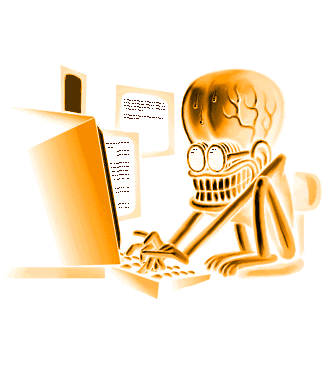 While Israel continues to spew the bullets in the Gaza Strip, the hackers also do a "war" in cyberspace with ways to infiltrate Israeli websites by posting videos, photos and slogans condemning Israeli aggression.
Newspaper Asharq al-Awsat published in London in the report mentioned, the hackers who destroy Israel sites were allegedly operating out of Lebanon, Morocco, Iran and Turkey. While the Israeli radio reports said the target of hackers that are sites of companies and institutions including the government of Israel Israeli Defense Ministry site and the site of Israel Discount Bank.
One of a hacker who calls himself T @ to Sn! Per say, his group managed to hack more than 30 sites of Israel, including Israeli government sites, including sites of banks and the Israeli political party websites.
At least, there are 10,000 sites that Israel belongs to the hackers had been paralyzed by it. Every hacker and even paralyze Israel around 2485 sites.
Site owned by several Israeli newspapers, such as Maariv and Yediot Aharonot, also not spared from attack by hackers. The hacker put up the pictures of Palestinians who are victims of Israeli violence and the photographs of Iraqis who are victims of atrocities U.S. prisons.
Cited by ega from : http://www.sman1jetis-bantul.sch.id